Since 2019 we've been quite busy at the web agency writing articles to showcase our talent and capacity. But also, to let companies understand the digital marketing world a little bit better. Therefore, it seemed only natural to get back into the rythme of reading used ebooks, that I review the articles published by WS Interactive. Here are the top 5 articles we invite you to read.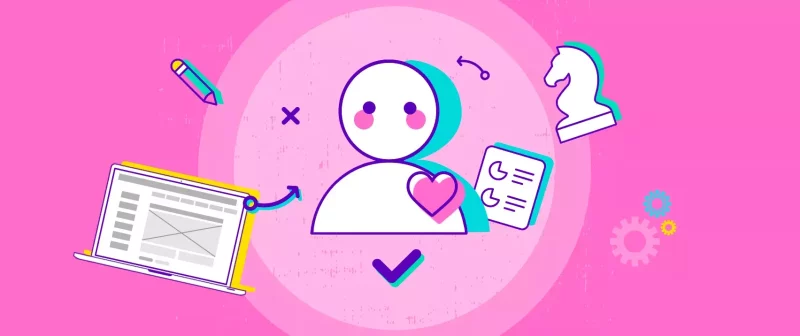 This is an objective look at the state of CMS tools available, categorized by:
Open-source CMS
Headless CMS
Frameworks
E-commerce CMS
Cloud-based
The article offers pros and cons for each type, and ultimately settles on the requirements necessary to launch a successful projet, no matter the CMS. These are defined by: autonomy, choice, and evolution. The future of content management lies with those tools capable of meeting these inherent customer needs.
This is a fun article that asked the reader what kind of website they need, and a proposed solution was given based on their answers. Out of 35 users who answered (from the French version), almost 70% were small businesses.
Choosing the right CMS is not an easy task, and it is very dependant on the description of the project. At the web agency, the decision is made only when a clear understanding of the project and customer needs are identified. However, with a few simple questions, the web agency can determine with great acumen the best CMS for the project.
In this study, most users declared that they wanted to be fully independent, however a significant proportion also recognized the need for web agency support.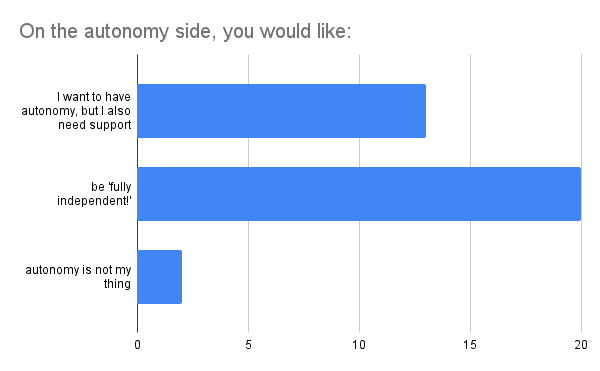 In most cases the users had some technical skills, but overall most users were not interested in a well-known CMS, but that it worked well.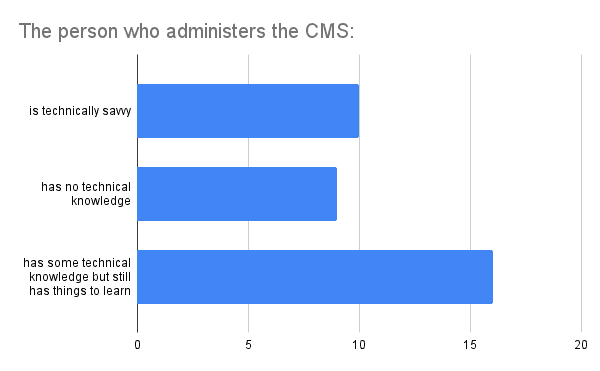 Given those results, it seems that there are no clear-cut winners in the CMS wars, but users are still expecting more autonomy and more flexibility to evolve as they evolve their business.
Great content strategy again starts with understanding the customer needs and as it relates to the business objectives. In many ways, the strategy needs to align the business objectives with the user objectives. In other words, what is it that the user needs to achieve. The content strategy workshop is done to find that answer and guide the user to their expected destination.
This article outlines the methods that help you identify those needs through user scenarios and personas. It's a good place to start if you are interested in doing content strategy for your own web site. But even if you work with a web agency, it's important to understand the mechanics behind the method so you can optimize your approach to building a great web site.
It's so true, there are so many priorities in building a web site. Everything has to be first:
User-first
Content-first
Mobile-first
SEO-first
Analytics-first
Performance-first
Strategy-first
They all make a case for being the most important starting point in web design and development. This article proposes a new first: agreableness-first. In other words, across all the issues the common denominator is what brings the user joy in coming to your web site or application.
Basically, everything is important, but the web site ultimately needs to make a difference in our lives, even if marginal.
This is number one because it's different. It has emotion. It's not about great UX or SEO, but about a connection to the city we live and work in. Why we love Toulouse is a tribute to the town that made the web agency what it is today. For that, we are grateful. Toulouse is a great place to be (though I may not always be there as the company grows internationally). We encourage readers to visit.