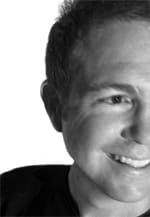 I'm Alex, founder and director of WS Interactive. I am constantly striving to create excellent web sites. Be it through UX, content strategy, design, html5, javascript, cms, php, frameworks…. Ebooks, and their authors, describe with detail and passion what I live every working day.
In August of 2022, I published here on this blog the Web Agency Aphorisms. This offers a glimpse into the 25 years of insight (through successful and failed experience) that I have had as web agency entrepreneur.
WS Interactive is a web agency located in Toulouse, France founded in 1997. Ever since its genesis, we have been maintaining our working philosophy of in-house web consulting, design, development, and marketing. We work with major businesses and government organisations.
These reflexions on ebooks will give you a glimpse into my daily routine.
I am also a self-published novelist. In 2018 A Girl Named Freedom was published. It's an adventure and fantasy story about a ten-year-old girl who wants to achieve world peace.
In 2020, we opened a web agency branch in Ho Chi Minh City, Vietnam and work with companies such as Risk in Asia and Insurance in Asia to help their digital marketing. If you are ever in Saigon, come to Coolabah, sports bar in district 7.
Let me know your thoughts